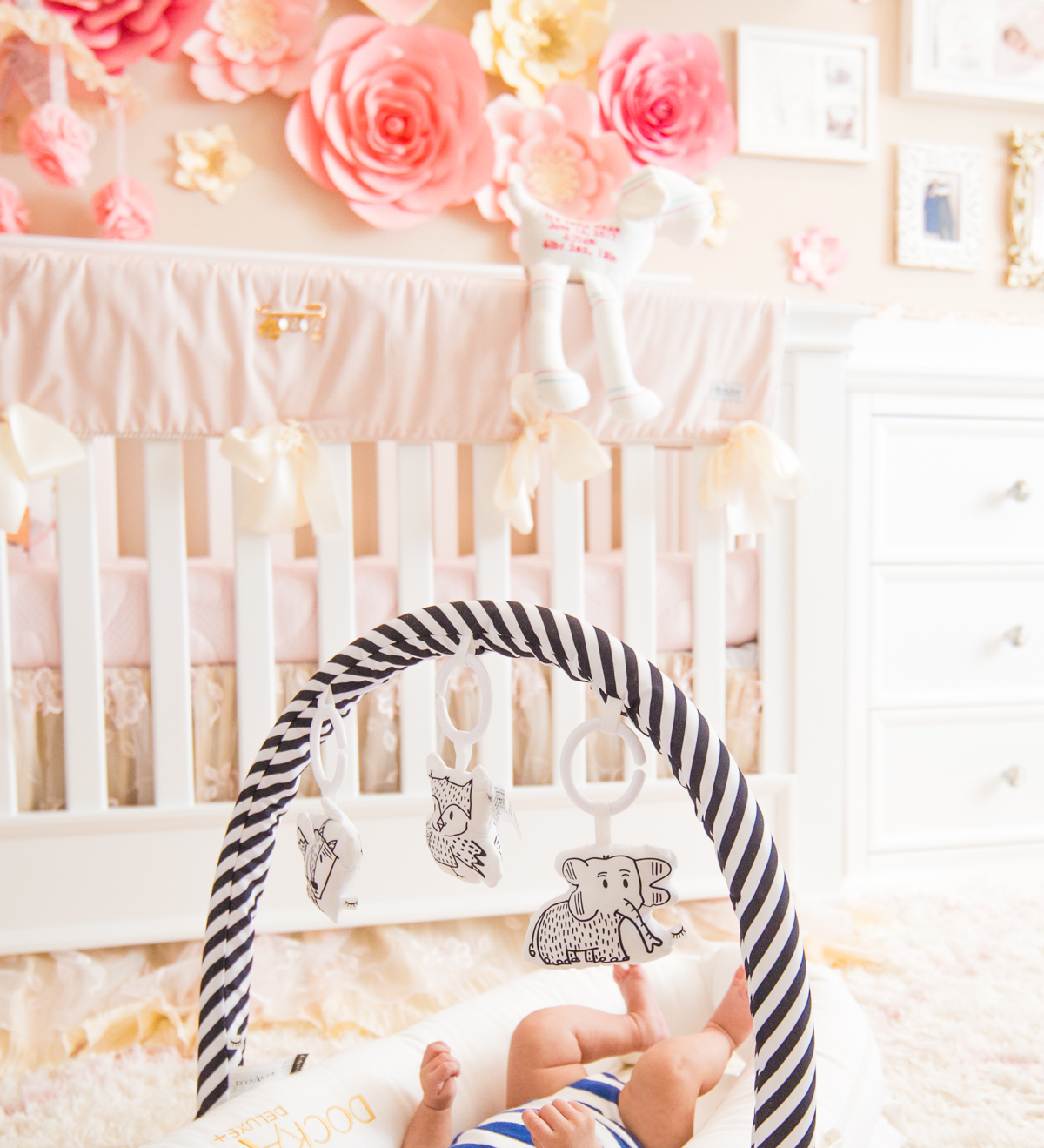 Hi loves! I'm slowly approaching the light at the end of the tunnel that is the end of the unpredictable newborn stage lol! I wanted to get this New Mommy Roundup on the blog earlier but was too crazed; I have a better handle on what is working for us and what isn't now that I'm almost 3 months in anyways!
First, if you have a newborn or will soon let me tell you that your friends are telling you the truth that the insanely difficult beginnings will be over before you know it. Is there a switch at the 6 week mark like everyone told me? NO, but Iya was also 3+ weeks early so I'm not sure if I should be going by adjusted age or not – but I digress, either way it will fly by. To be vulnerably honest, it was around the 5-6 week mark that the sleep deprivation caught up to both my husband and myself. We were bickering about everything & we were simply exhausted. Waseem went back to work at 7 weeks and I felt like I hit rock bottom, I didn't know what to do with her! It was my first time alone with any baby, let alone my own; I felt clueless, helpless, she screamed in my face all day, I felt like a failure and definitely had a breakdown by day two. A friend recommended the book On Becoming Babywise: Giving Your Infant the Gift of Nighttime Sleep — this is my first Mommy Must-Have recommendation!! Drop everything and buy it – it's great on Audible too. I learned about the importance of sleep-eat-wake cycles, I picked up on her sleep cues, and it made a huge difference for us overnight. Don't let anyone tell you your baby is too young for a schedule!! Iya might still be tiny but having structure has done us all a ton of good and she's a much happier, rested baby. In turn we are must happier, rested parents ;)
On that note… Let's start with sleepy time products!
View Post